Sunday, September 21st, 2014

September 22, 2014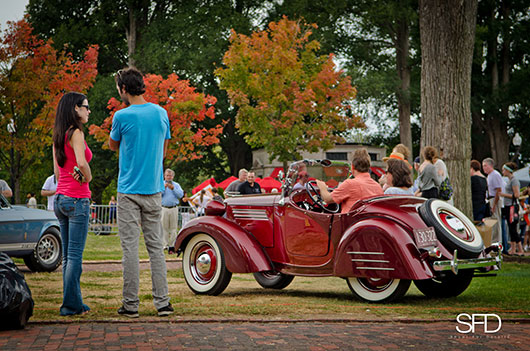 The Boston Cup team would like to thank each of our participants for bringing out their beautiful cars and helping us to create an outstanding show-field for everyone to enjoy. Also many thanks are due to our sponsors, including JP Morgan Securities, BMW for bringing a selection of their M line-up, and their new i8 and i3, Jacob Wirth for providing a delicious lunch, and Shreve, Crump, & Low for providing the spectacular trophies. Without the team of extremely hard-working volunteers, The Boston Cup could not be nearly the show that it has become over the last three years and we thank you for all of your assistance through out the day. Lastly we would like to thank all of the friends of the Cup for coming out to support our third annual show on The Boston Common. The exceptional attendance, the quality of the show cars, the exhibitors and sponsors, have earned The Boston Cup high praise from the City of Boston, without whose support we could not present The Boston Cup each year.
If you were unable to be there for the awards ceremony at the conclusion of the show, after balloting by the participating car owners the 1954 Mercedes-Benz 300SL Gullwing owned by Dennis Nicotra was voted 'Best of Show – European', and the 1932 Auburn Boattail Speedster displayed by Heritage Museum and Gardens was voted 'Best of Show – American'.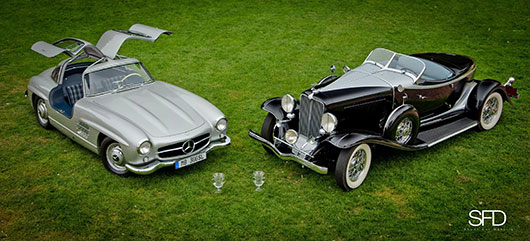 Photo courtesy of Joshua Sweeney of Shoot For Details
Congratulations to all the award winners listed below and to all the owners invited to show their remarkable vehicles. Thanks again for your part in the third annual Boston Cup. We look forward to seeing you again next year!
With grateful regards,
The Boston Cup Organizing team,
Rich Doucette     Ed Owen     Tom Larsen     Ken Lemoine     Brett Lemoine     Peter Alcock     Gordon Owades     Emily Rooney
___________________________________________________________________
Other award winners from The Boston Cup are:
The Excellence in Restoration award, presented by Paul Russell:
Kristin & Tom Zarrella – 1964 Porsche Carrera 4-cam
The Andy Rooney Award for Preservation:
David and Jake Slarskey – 1941 Plymouth Westchester Suburban Special Deluxe
The Commissioner's Cup, presented by John Bailey:
Dudley Cunningham – 1953 Kurtis 500kk
American Class:
First Place – Paul Tesone – 1937 Cadillac 4 door convertible
Second Place – Arthur Goldstone – 1948 Buick 79 Roadmaster Estate Wagon
British Class:
First Place – Benjamin Levy – 1968 Lotus Europa 47D Rover V8
Second Place – Ron Schotland – 1954 Jaguar XK-120
Italian Class:
First Place – Gary Ford – 1932 Maserati 4CS 1100
Second Place – Gary Hiniker – 1962 Ferrari 250 GT/E
German Class:
First Place – Mark Masselink – Mercedes-Benz 170K Roadster
Second Place – Lloyd Dahmen – 1958 BMW 507
History of Racing in New England Class:
First Place – Jim McNeil – 1962 Ferrari 250 GTO
Second Place – Maine Line Exotics – 1967 Shelby Toyota 2000GT
Alternative European Class:
First Place – Raied Dinno – 2007 Spyker C8 Laviolette
Second Place – Richard Ellert – 1954 Citroën Traction Avant 11BL
Be sure to like our Facebook page by clicking this link and also mark your calendars for Saturday September 19 and Sunday September 20, 2015!